With Steven Wright on the mound for injured Justin Masterson, he was in need of some offense. Which, is the exact opposite that he got as the Sox were shutout by the Mariners. Wright ended up going only five innings allowing three runs, only two of them were earned runs. Matt Barnes, Alexi Ogando, and Craig Breslow came into relief for Wright allowing a combined two runs. The Sox offense struggled only getting a combined 5 hits.
The big story of the day was Seattle Mariners pitcher James Paxton going eight innings allowing zero runs and striking out two. Paxton has a streak of 20 straight innings pitched without allowing a run. Carson Smith came into the ninth for Paxton and finished the game off.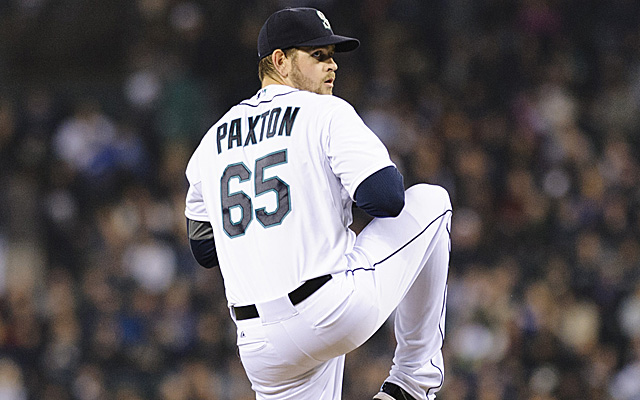 Can the Red Sox please stop Brad Miller?! Miller homered for his third time in the series. Kyle Seager also hit a two run home run in the eighth inning.
The Red Sox looked to take this series 3-1, but had to settle with splitting the four game series against the Mariners.
Red Sox Batting
Mookie Betts – 0-4
Shane Victorino – 1-3, 1BB
Dustin Pedroia – 0-3, 1BB
Hanley Ramirez – 0-4, 3K's
Mike Napoli – 0-4
Pablo Sandoval – 0-4
Xander Bogaerts – 1-3
Brock Holt – 2-3, 2B
Blake Swihart – 1-3
Mariners Batting
Brad Miller – 1-4, 1HR, 1RBI, 1R
Justin Ruggiano – 2-3, 1BB, 1K
Robinson Cano – 0-4, 2K's
Nelson Cruz – 0-3, 1BB, 1R, 2K's
Kyle Seager – 2-4, 1HR, 2RBI, 2R
Logan Morrison – 1-3, 1R, 1BB
Rickie Weeks – 1-3
Dustin Ackley – 0-3, 1K
Mike Zunino – 1-3, 1RBI, 1K
Willie Bloomquist – 0-1